Hi bird's, i have my latest creation to show you, i am very happy with the way this page turned out as its one of those page's you think about & then it turns out so differently but yet you still love it!
I used my new cricut mini to cut out the fonts & butterfly wings, i used my making memories slice to cut out the square's with the silloette image's
& some close up's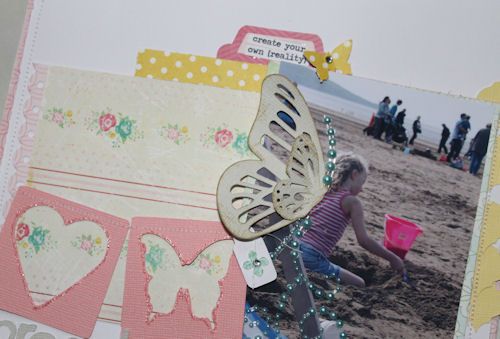 I am finding i am writing straight onto my page's more which i am enjoying even though i still think my handwritting is messy!
I hope you like it too??
I was out doing a bit of retail therapy with my friend on monday & i came acroos alot of jewellery & hair pieces se as "jewellery" i thought maybe i can break it all up & use it on some of my page's or project's!!
Thanks for stopping by
{{{hugs}}}
Sarah xx