I finally found time this week to get creative!! yeay, i have been cutting out 5 inch diamonds from the hannah montana cricut cartridge in white card stock as part of my red white & blue banner ready for our jubilee party in a few week's time. I have so many creative idea's going through my head but it always happens when i dont have time to let those creative juice's a flowin!!
So now i had the week-end off, i though i'd MAKE myself some time to scrap as i have been SOOOO scrap deprived this week with the start of my new job. SO i have sat down to scrap & guess what NO MOJO!!!
So i shift around with a few piece's of paper & came up with a mixture of HEIDI SWAPP paper's her no limits AND suger chic....ON THE SAME PAGE!!! & some other manu's too but im kinda liking the page, its different because if you look, i have WRITTEN straight onto my page, i do not like doing this simply because i HATE my own hand writting i think its messy!!
Take a look & tell me what you think>>>>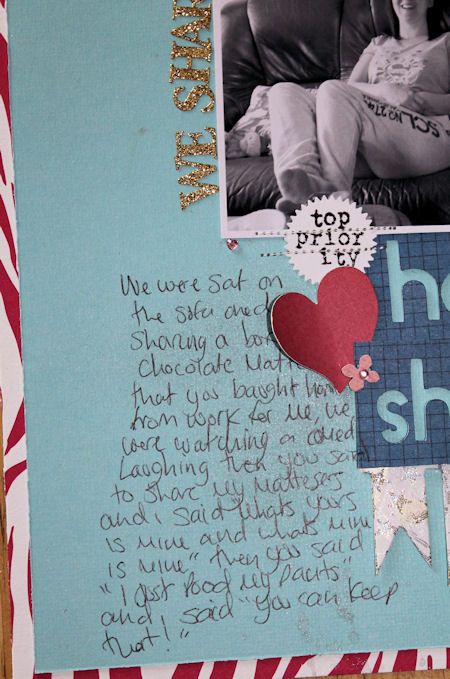 I'l be back in the week HOPEFULLY to show you my jubilee party decoration's progress
{{{hugs}}}
Sarah xx