I may add to it later but for now this is it, as im back to work today, back to routine's etc.
Im likeing it, i actually love waking up in here in the morning's now, haha, i spent yesturday creating my "s", i use a circle canvas, embossed metalinc pink straight onto it, added tim holts rock candy. Printed off an "s" for my template used white pen to transfer the "s" onto the canvas & filled it in with random rhinestone's!! & i also created this page too, using crate paper "little boy blue"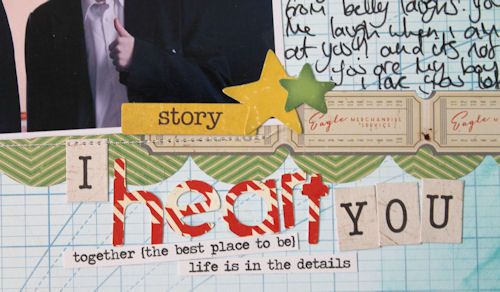 Im also working on more "back to school" page's, not only do i love waking up in the morning's in here but im loving scrapping in here too!!
Thanks for stopping by
{{{hugs}}}
Sarah xx