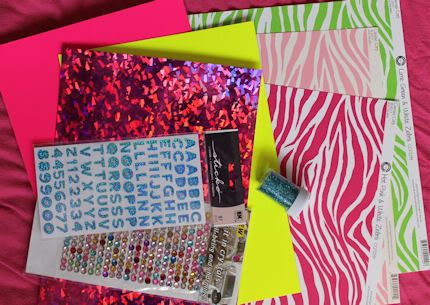 I made my own little "funky" kit, i had a boost of neon colours & bright zebra print card to play with, with some colourful rhinestones & blue glitter, ..gotta love some sparkle!!
So i needed a calender, i usually make my own each year because i adapt it to how i need to use it, & so this year i wanted something alot smaller than my table top desk calender i made for my self these last couple of year's! I wanted something i could keep track of my bill's, birthday's & everyday appointments & date's, because i SERIOUSLY have a siv for a brain!!
I have been LOVING the look of these NEW "sew" books, someone told me amy tangerine has just bought some out & so i knew this is the kind of thing im looking for, perfect!! ..i could add as many or as little pages as i wanted to my book, so i could page's to add ticket's & bits of paper & i knew i wanted at least one pocket for bill's, so i came up with this...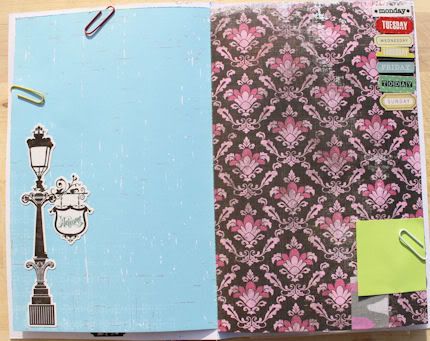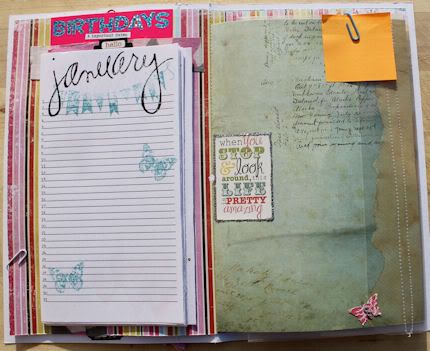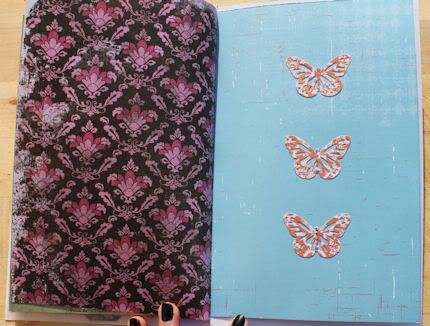 As you can see i used a mixture of manufacture's, but i LOVE each one & i LOVE the way this has turned out, now i look inside my book everyday & i can see the whole month ahead of me, so i know i wont miss or forget any thing, hehe
Happy Day's
{{{hugs}}}
Sarah xx