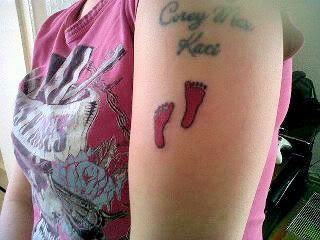 My little girl baby feet, i have been wanting this for a long time!!! & yestuday i did it, the names i already had from 8yrs ago.
I want another tattoo, one to mark my wedding day probally on my lower right wrist??
Me & my friend was talking about putting our significant others name on, but i may do that for our 10th wedding anniversary or something??
For now im happy with this
{{{hugs}}}
Sarah xx